Jangli Maharaj Ashram
This Ashram is about seven kilometers from Shirdi on Shirdi-Kopargaon state highway No – 10. Vishwatmak Jangli Maharaj Ashram Trust was established under guidance & blessings of "His Holiness Param Pujya Vishwatmak Gurudev".
This Trust has branches in Maharashtra, Gujarat, Andhra Pradesh, Madhya Pradesh, Karnataka and Uttaranchal. Different cultural, educational and social activities are taking place in all of these ashrams which includes regular activities like Primary School, Jr. College, D.Ed College, Wrestling Centre, Meditation Center, Dhyaan Yog Shibir, Free of Charge Food Centre and Health Centre.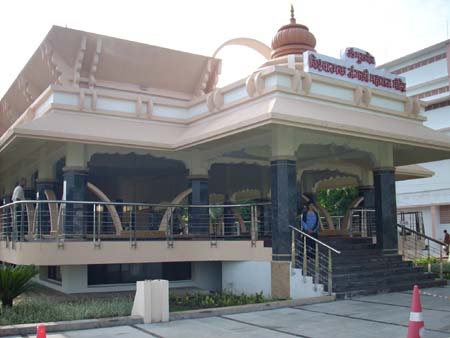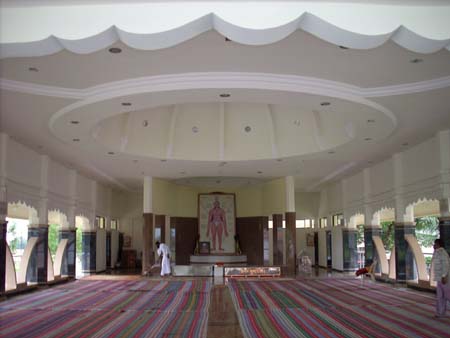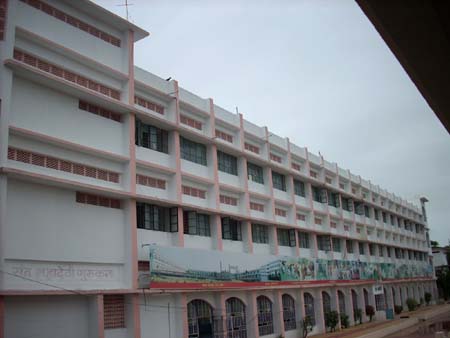 Ashram Contact Details:
Vishwatmak Jangli Maharaj Ashram Trust
Shirdi-Kopargaon Road, AT- Kokamthan,
Post - Jeyur Kumbhari,
Taluk - Kopargaon,
District- Ahmednagar,
Maharashtra, India.
Pincode - 423 601.
Contact Numbers: +91 2423 – 285 166 / 285 473 / 285 455 / 285 445
Email: manager@vishwatmak.org
Website: www.vishwatmak.org